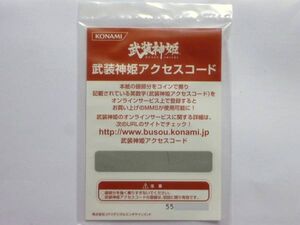 Access Codes are small slips of paper that come with Busou Shinki action figures. By using the codes on these slips of paper, the player will obtain all the equipment that their real life action figure has. All Access codes come with a scratch-off cover so that people cannot simply use the code and place it back into the box.
Ad blocker interference detected!
Wikia is a free-to-use site that makes money from advertising. We have a modified experience for viewers using ad blockers

Wikia is not accessible if you've made further modifications. Remove the custom ad blocker rule(s) and the page will load as expected.